Corrugated PVC agricultural cladding sheets
Agriliner and AgrilinerUV
Agriliner and AgrilinerUV, sheets provide a chemically resistant and durable cladding for the walls and ceilings of agricultural buildings. The high gloss finish of the sheets provides a bright airy interior and a smooth surface for ease of sanitary maintenance.
AgrilinerUV is suitable for external applications. Made from corrugated PVC the Agriliner and AgrilinerUV Sheets are easy to install and maintain, and will not rust or corrode. Used in a variety of internal agricultural applications including pig and poultry housing.
Unaffected by farm effluents and is easily cleaned by a powerwasher.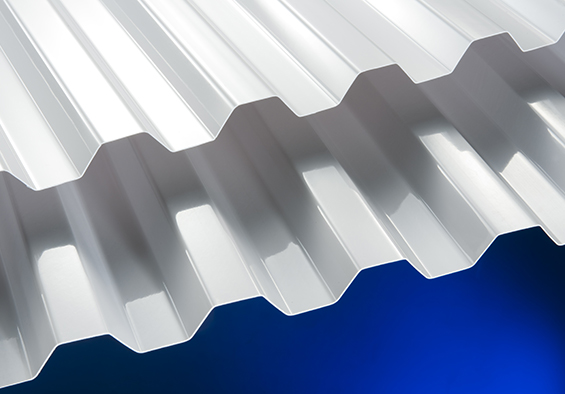 Highly durable in agricultural environments
Excellent fire performance
Lightweight and easy to handle
Provide excellent sanitary capabilities
Excellent resistance to most chemicals including dilute acids and alkalis, and farm effluents
Low maintenance, cleans with an industrial power washer
Chemical resistance

Corrosion Proof

Economical

High gloss finish

Enhanced impact resistance

Good resistance to alcohols, glycols and most cleaning solutions
Thicknesses: Available in thickness to suit specification
Tints: White, Light, Grey, Mushroom
Sheet: Agriliner for internal applications or Agriliner UV for external applications
Agriliner & AgrilinerUV Sheets